In this article, we will share important information things to know before traveling.
London is a population of more than 8 million people and is the capital and largest British city. It is one of the most popular tourist destinations around the world.
Here is the tip you need to know before Travel to London:
1. Currency
The currency used in London is the British Pound. Please be sure to check the exchange rate before you travel.
2. Traffic
British cars drive on the left so please always pay attention when both sides cross the road. Cycling in the city center can be dangerous, just to cross the road, so always pay attention.
3. Safety
London is relatively safe but takes all the usual precautions typical of big cities like avoiding fewer tourist areas, especially at night. Unfortunately, there are pickpockets in London too so hide your wallet, passport, and other valuables
A safe place and pay attention to your luggage, especially in crowded areas like the front Main attractions or when used underground. There are many scams, mainly targeting tourists, so make sure you always buy tickets at the official ticket office and not on the streets.
For emergency services, please dial 999.
4. Weather
London is famous for its unpredictable weather. Generally speaking, the climate is mild throughout the year, but just remember to bring a light raincoat put it in a backpack.
The hottest month of the year is usually August When the peak temperature can reach 90. The coldest month is usually January. The temperature may drop to around 33 F. Don't forget to check the weather forecast before traveling.
It can almost be expected that it will rain in London Don't forget to put away your umbrella in any season. However, the wettest month is October.
5. Best Time to Travel
London's peak season is between May, September, and December. The low season is January and February side by side the season is between mid-September and November Then it reappears in March and April. The best time to travel to London in spring (April to June) and autumn (September to November, usually when it is warm and dry.
Not only can you avoid big things Crowd, but accommodation and entertainment Price is cheaper than in the peak season.
To avoid overcrowding and rising prices, you can also travel within a week. London is a destination throughout the year, so the main attractions are not affected by the off-season. You will be able to see all the main attractions No matter when you travel.
6: Where to Stay
The average hotel room rate in London is about £150 per night. Of course, it depends on what kind of accommodation it is you want, and where you stay.
You can get accommodation for under $100 per night, but this means you will be targeted away from the city center, you will It takes more time to reach the attraction.
London is a big city, so it offers almost any type of accommodation from hotels to exquisite luxury hotels. We recommend that you book accommodation. It's close to the ground, so you can easily visit all major attractions.
7. Power plug
You may need a special UK power adapter to charge mobile phones and other devices.
This is how the British power plug looks. We recommend you buy a power adapter before going to London.
It's worth buying for the whole world so you can also use it in other countries/regions.
8. Transportation
To and from the airport there are five main airports in London: Heathrow Airport, Gatwick, Luton, City, and Stansted. To go to London, you can take the underground Or DLR (Urban Light Rail)
If you travel from Heathrow Airport or City Airport, The round-trip ticket costs £12 or £10 Oyster card. The Oyster card will be introduced in detail later.
You can take the train to central London From all five airports. Round-trip tickets are different, but you may wage A round-trip ticket is at least 20-30 pounds.
However, if you buy, the price will be cheaper. Book tickets online in advance. If you want to save money, make it cheaper another way is to use services provided by all airports except cities in the city anyway as the name suggests. You can use a taxi or Uber, but the price is likely to be higher.
9. The Best App used in London
Your smartphone may be the best partner in London. Here are some of the best applications you can use: Citymapper, is a bus application and integrates the data of all city models from walking, biking to driving, Focus on public transportation.
10. Lines are Everywhere
Since London is usually a crowded place, especially near the main attractions. You can see the line anywhere. But don't worry, the attractions you are visiting it's worth the wait.
You can buy the London Pass at least to avoid the Queue of famous attractions.
11. Food
There are many expensive restaurants in London. There are many places to have a full meal of Fewer than 10 pounds. Use Yelp or TripAdvisor to find the best price according to your budget and level.
12: Tip
No need to tip in the restaurant. Tipping is not mandatory in London. Of course, you can tip if you want, but if you don't do this, you won't feel sad. Sometimes a 10% service charge is included in hotel and restaurant bills, but they usually tell you the case.
13. Bars Close Early
There are many great bars and pubs in London, Just like the famous Soho area, the Entertainment area, most of them close around midnight. From experience, we were surprised when they provide us with plastic cups Unfinished drinks; they asked politely, we finished drinking before moving to the bar because they closed at midnight.
Don't worry, some places Open later, but certainly not Specification, you must first check If you plan to go out later, please go out.
14. Drinking Water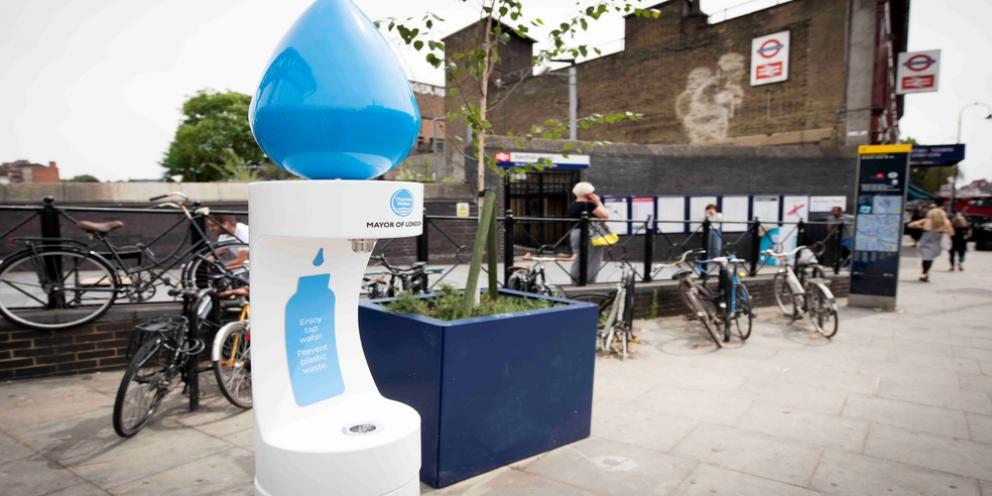 The running water in London is very clean Drinking will not hurt you Of course, it tastes not as good as bottled water, But this may save you money.
15. London Pass
If needed, the London Pass is a good choice I went to see many attractions and wanted to save money, don't want to process all ticket purchases Time if you are Family travel, etc. For example, the cost of a one-day pass is 69 GBP.
16. Wireless Network
You will find free Wi-Fi in many places in London. Use Facebook to find the nearest free wi-fi or download WiFi Finder, an app
Download the WiFi map so you can search. You can use nearby WiFi even if you are offline. You can also buy a local SIM card
17: Best Free View of the City
To get the best free view of the city, you can visit Sky Garden, Tate Modern Art Museum, Primrose Hill, A new change, Alexandra Palace, Greenwich Park, and so on. Or you can pay from London and check the city Eyes, really amazing and unique views of London.
18. The Museum is Free
The most important and interesting museums in London such as the Natural History Museum or The British Museum are free.
Do you have any suggestions? Did you know before going to London? What is your experience? Share in the comments below.