Caring Messages For Him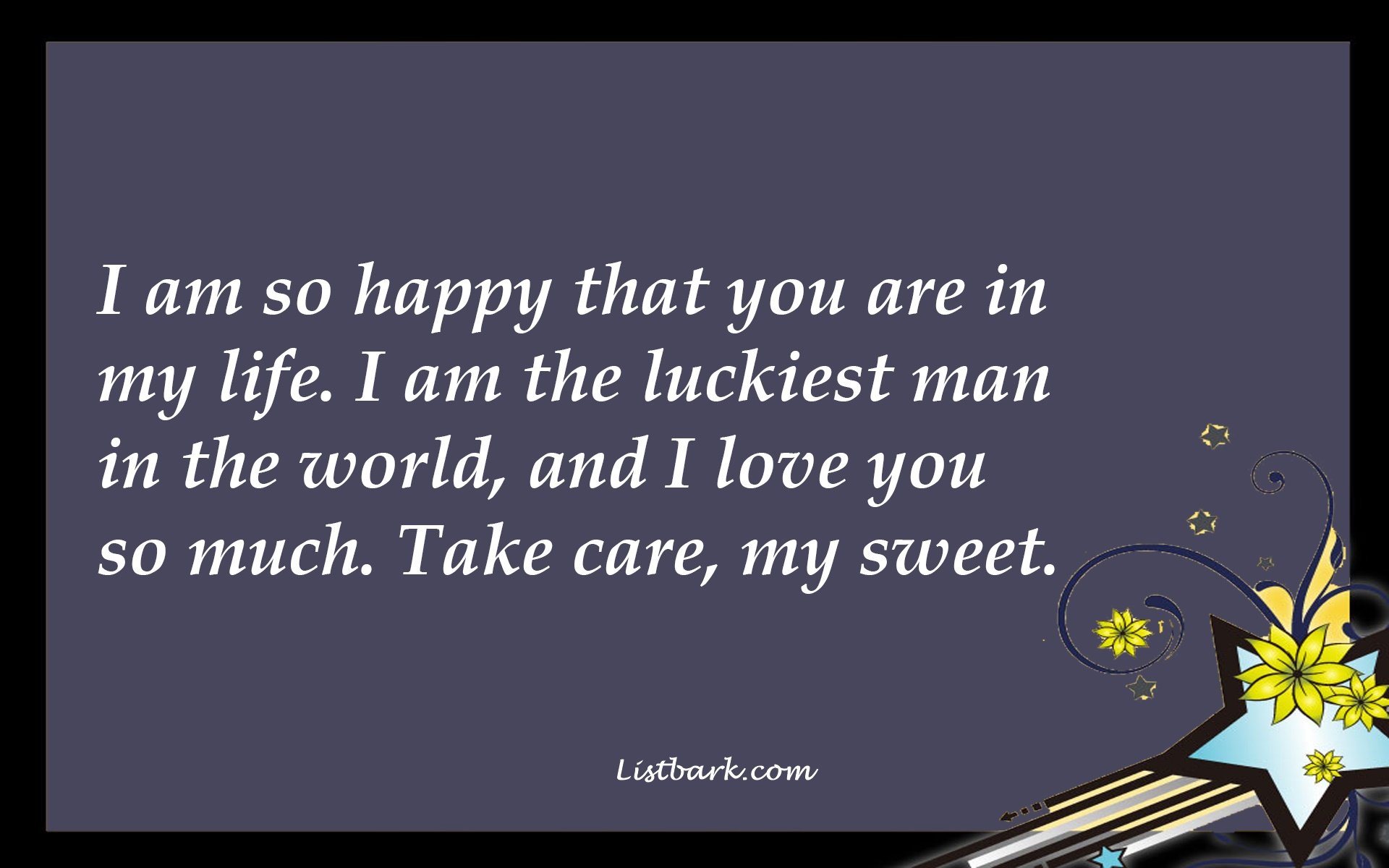 21. This has been such a difficult time for me, and I know that I have not been the easiest to live with lately. You have taken such good care of me. Please take care of yourself, too.
22. I have been worried about you lately. You have been going non-stop for a while now. I know that your work is important, but so is your health. Please take care of yourself.
23. All our lives are equally meaningful. Don't let it go with an unhealthy lifestyle; take proper care of yourself.
24. I know that I do not always seem to notice or appreciate all that you do, but I am truly grateful to you. Thank you so much. I love you. Please take care of yourself.
25. Your love is a gift to me; I can't let it go away. I am thrilled to have you as my love.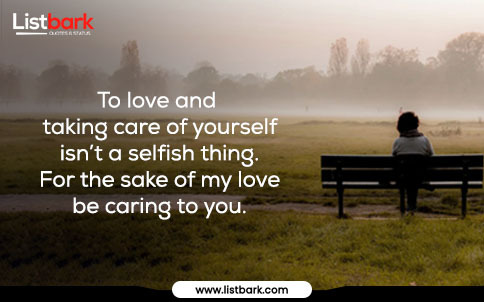 26. Can not afford to see you on the sick-bed again, my Dear Friend! Be good and look after yourself.
27. I just wanted to let you know that I love you and I am proud of you. I want to help you and be there for you. Take care of yourself, darling.
28. Today looks beautiful like a sunflower. Take care, my love. Make the most of the day.
29. You are my love, my partner, and my friend. You are such a joy to me, and I look forward to growing old with you. Please take care of yourself.
30. My wish today is that you accomplish your goals and arrive home with contentment and fulfillment. Take care of yourself, dear.