Send someone special the Romantic best love quotes anytime. You can also share this collection on social media like Facebook, Twitter Instagram & Pinterest.
Romantic Quotes For Him/her
Romantic words are always very attractive and beautiful. It can convince your lover. The demand for romantic quotes is increasingly rising day by day. These words show how much you love him/her. Now we are presenting here the latest and unique romantic quotes which you can send to your love. If you are finding romantic quotes, this is the right place for you. Read below our best collection of romantic quotes.
Romantic Quotes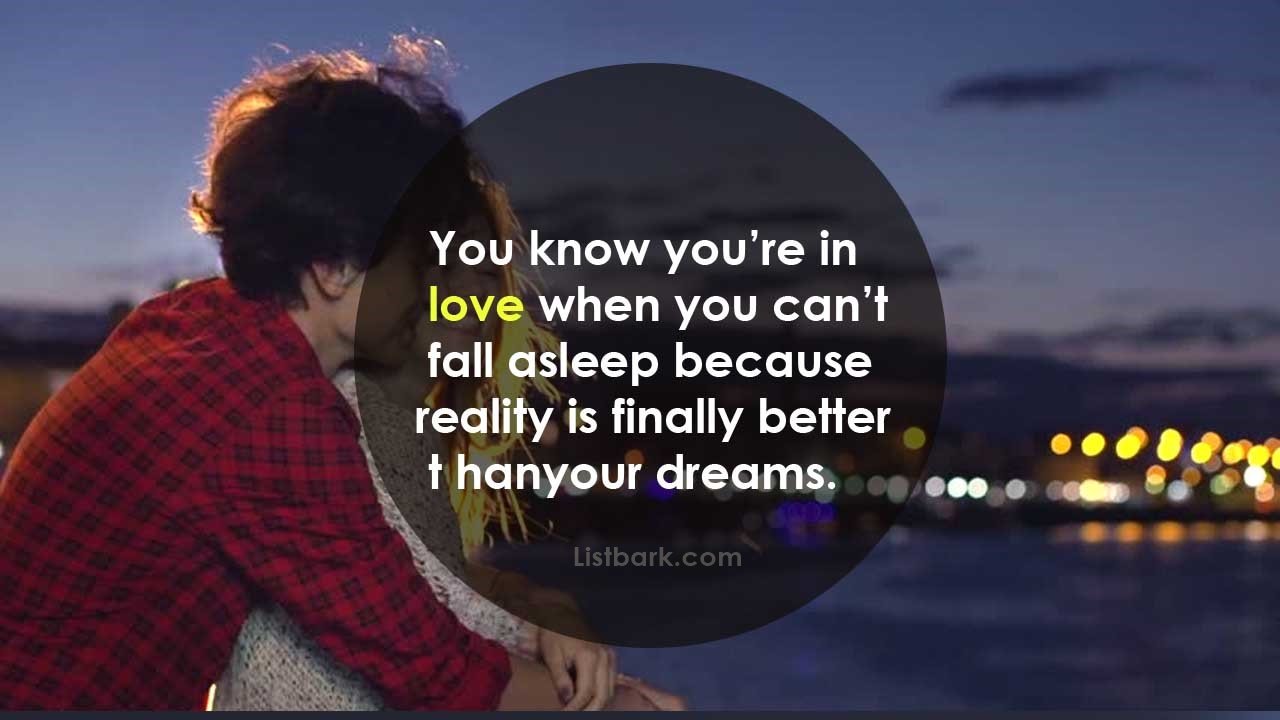 I've fallen in love many times… but always with you.
I never loved you any more than I do, right this second. And I'll never love you any less than I do, right this second.
It's one thing to fall in love. It's another to feel someone else fall in love with you, and to feel a responsibility toward that love.
You know you're in love when you can't fall asleep because reality is finally better than your dreams.
My love for you is a promise that I made and intend to keep. I gave you my heart and hoped you hold it until the end of time.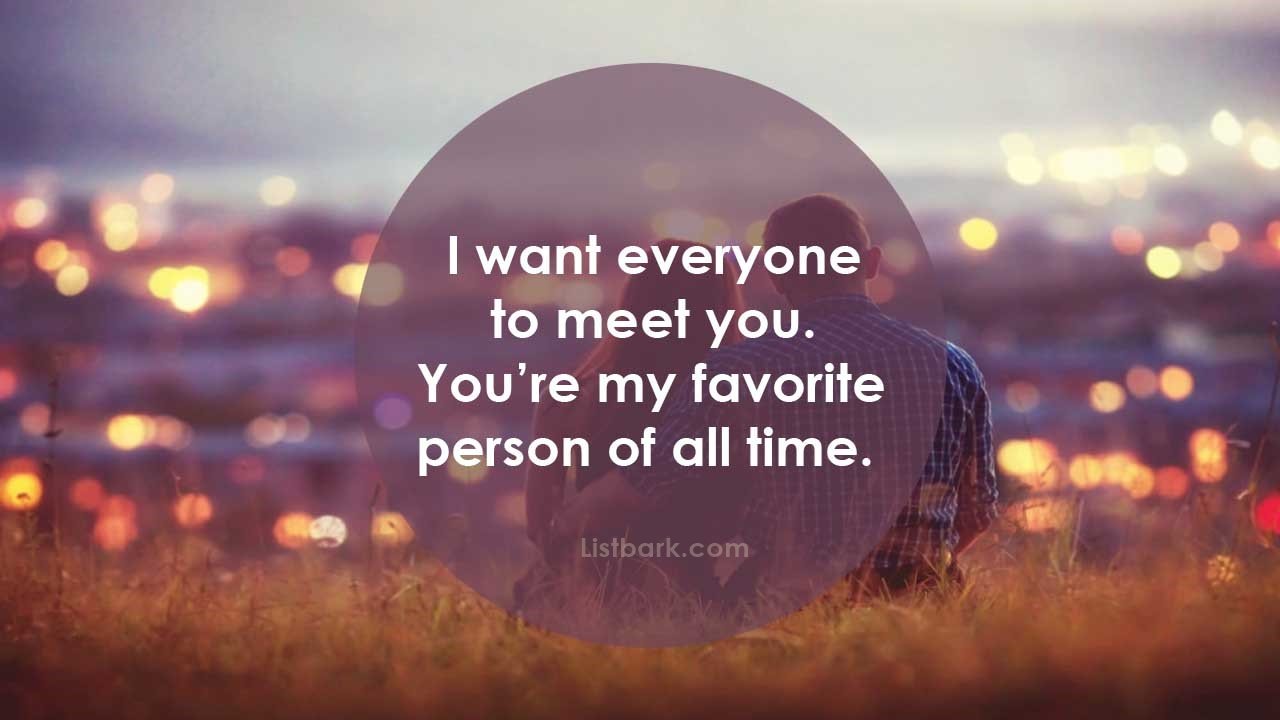 The curse of the romantic is a greed for dreams, an intensity of expectation that, in the end, diminishes the reality.
You know that when I hate you, it is because I love you to a point of passion that unhinges my soul.
Romance is the glamour which turns the dust of everyday life into a golden haze.
I love you the way a drowning man loves air. And it would destroy me to have you just a little.
The romantic embrace can only be compared with music and with prayer.
True love is putting someone else before yourself.
When someone loves you, the way they talk about you is different. You feel safe and comfortable.
Everyone who knows me knows that I'm a hopeless romantic who listens to love ballads and doo-wop songs all the time.
Sometimes I can't see myself when I'm with you. I can only just see you.
I saw that you were perfect, and so I loved you. Then I saw that you were not perfect and I loved you even more.
Take me into your lovin' arms. Kiss me under the light of a thousand stars.
I'm a hopeless romantic and passionate person when it comes to love.
I fell in love the way you fall asleep: slowly, and then all at once.
You're every minute of my every day… Whatever comes our way, we'll see it through. And you know that's what our love can do.
The first thing I imagined when I saw the word 'love' is you.
I'd rather spend one moment holding you than a lifetime knowing I never could.
I want everyone to meet you. You're my favorite person of all time.
If I had a flower for every time I thought of you, I could walk in my garden forever.
If you fight like a married couple, talk like best friends, flirt like first lovers, protect each other like siblings, you're meant to be.
Take my hand, take my whole life too. For I can't help falling in love with you.
True love is rare, and it's the only thing that gives life real meaning.
Love is a portion of the soul itself, and it is of the same nature as the celestial breathing of the atmosphere of paradise.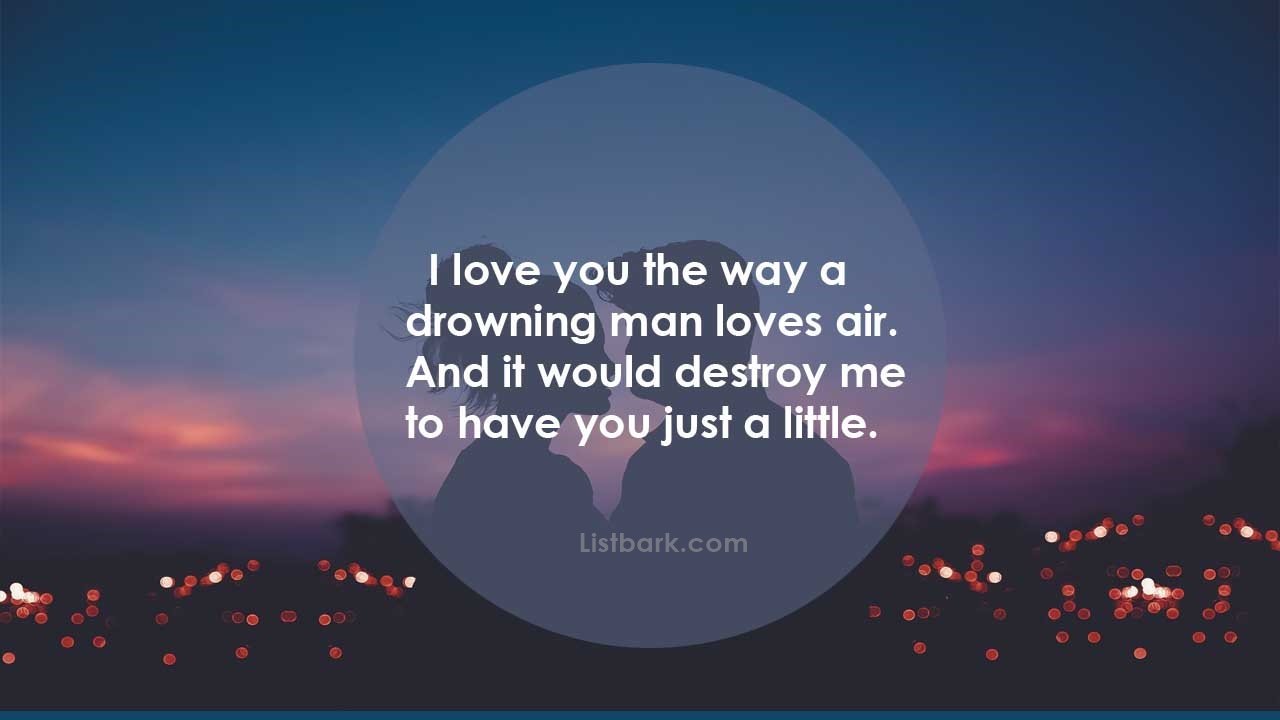 I won't hesitate. No more, no more. It cannot wait, I'm yours.
In your eyes, a thousand stars glow tonight, in your heart a thousand heartbeats. But in me one endless love just because I thought of you.
I keep you with me in my heart. You make it easier when life gets hard. Lucky I'm in love with my best friend.
Every time I see you I fall in love all over again.
You know you're in love when you can't fall asleep because reality is finally better than your dreams.
The very first moment I beheld him, my heart was irrevocably gone.
Also check: