Relationship Sad Status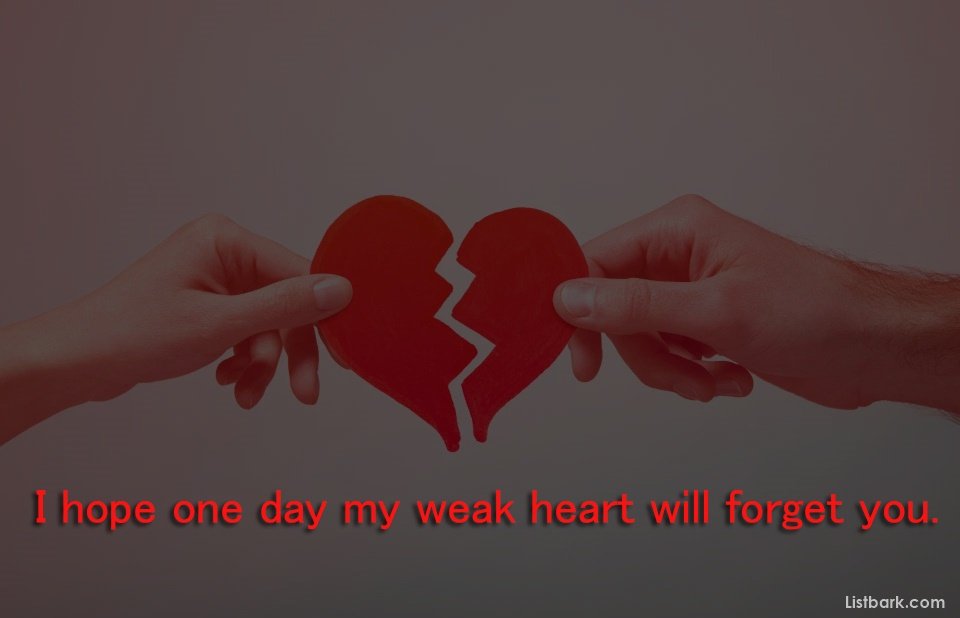 41. In Relationship,
Always Remember:
"When the pain of
holding on
is greater than
the pain of letting go"
42. Now it's back to the way we started. Strangers.
43. The hours turned to days,
days to weeks,
and weeks to months.
Nothing has changed,
I'm still in love
and
you're still gone.
44. The pain of having a broken heart is not so much as to kill you yet not so little as to let you live.
45. I need to make myself busy
so I can forget
that
I'm deeply hurt and broke.
45. You are my everything, but I'm nothing to you.
46. It's difficult to wait for someone, and it's difficult to forget someone. But the most difficult thing is to decide whether to wait or to.
47. People say love is blind but I guess my eyes are open now because my heart is broken.
48. Some broken hearts may never mend; some memories may never end, some wet tears may never dry, but my love for you will never die.
49. The reason why I don't talk to you anymore is that I keep telling myself that if you wanted to speak to me, you would.
50. Pain is the only thing that's telling me I'm still alive.