Broken Heart Quotes in English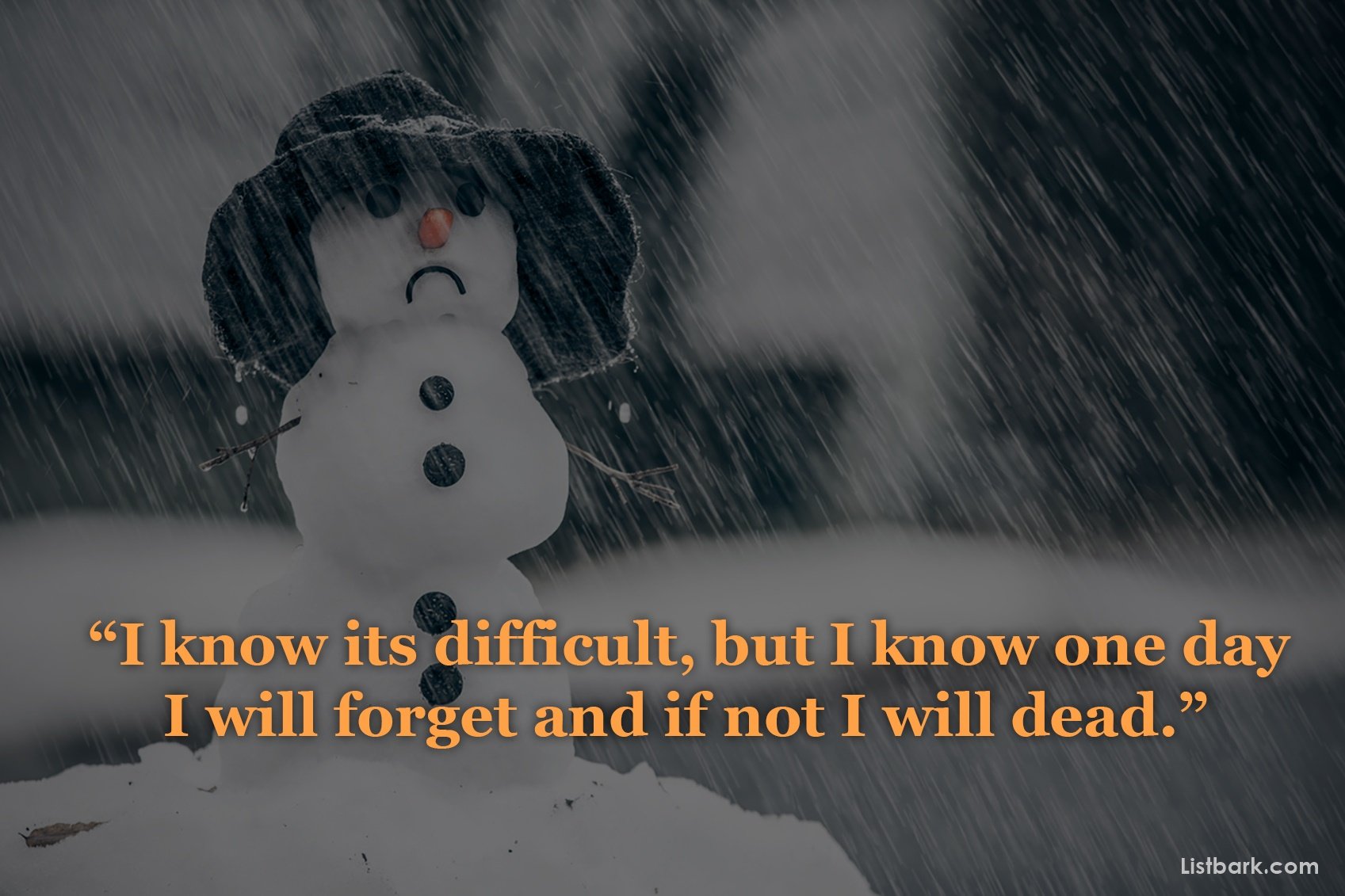 104. I'm proud of my heart. It's been played, stabbed, cheated, burned, and broken…but somehow still works.
105. Sometimes, all I can do is lie in bed and hope to drift away to sleep before I fall apart. I can't seem to get you off my mind. Your love was the only real thing in my small world.
106. No matter how good you are to people in this world
Sometimes you feel like it's never enough and that hurts
When you give it your all.
107. Losing you was the worst thing that could happen to me. I've gotten used to it but I still wake up to full consciousness each day remembering what we had.
108. I used to think the worst thing in life was to end up all alone. It's not. The worst thing in life is to end up with people that make you feel all alone.
Please Share if you Like it. Having any special Message / Quote / Status / Shayari to be included in our list? Just drop a comment below.