Belated Birthday Wishes To A Friend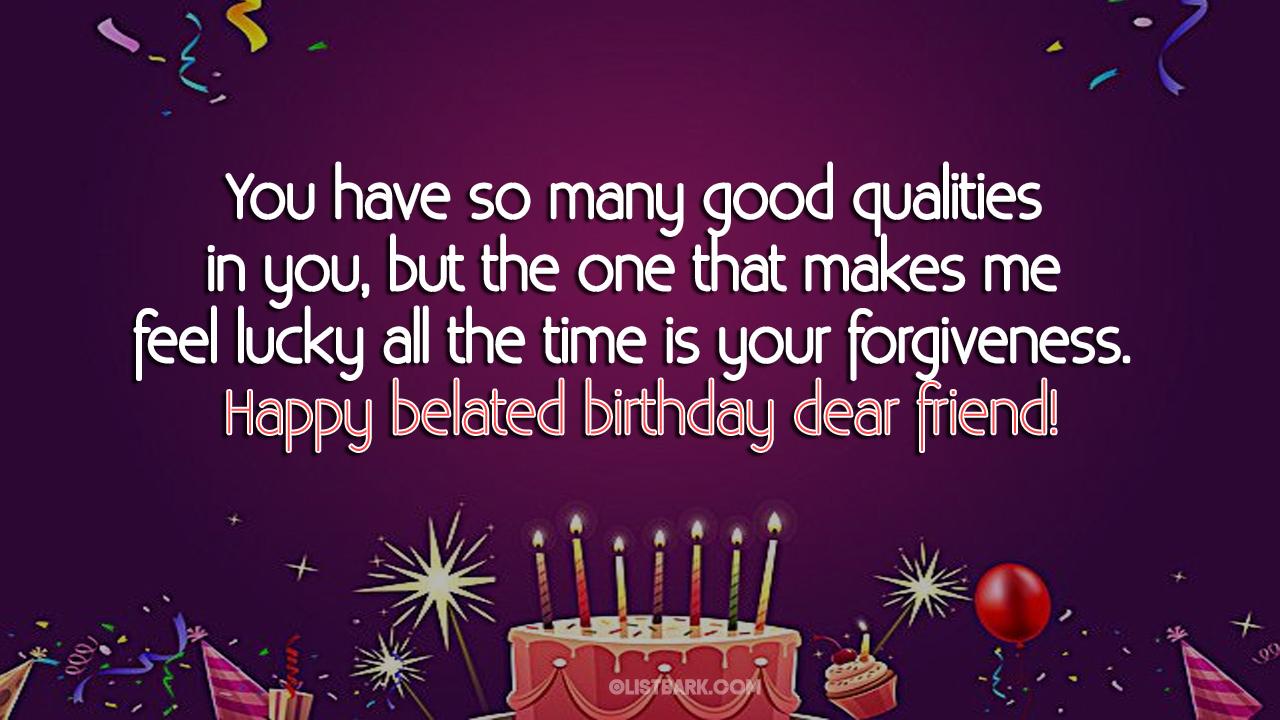 No, I did not forget your birthday. Of course not. I cannot even try to. Belated happy birthday, friend.
You have so many good qualities in you, but the one that makes me feel lucky all the time is your forgiveness. Happy belated birthday dear friend!
I no longer see you as a friend, that was in the past. I now see you as family. I feel very bad when I forget to observe a family ritual, like sending birthday wishes as and when due, and that is why I feel so bad that I forgot your birthday. Forgive me. Belated happy birthday, friend.
Roses are red, violets are blue, honey is sweet, and my love for you is eternal. I am sorry for missing your birthday, dear friend, forgive me. Belated happy birthday, dear.
Hey, dear. I went shopping yesterday. I wanted to get you some gifts for your birthday. The gifts are running late so let me wish you happy birthday in arrears.
I got back home very tired and stressed out. It made me forget to come around with the gifts and wish you a happy birthday. I'm sorry, happy birthday.
Dear friend, I wanted your celebrations to last more than a day. That is why I decided to send my birthday wishes a little later than all the others.
I don't know if it was some kind of special sales day or a promo day, but the queue was so long I spent almost the whole day shopping for the perfect gift. Belated birthday wishes to you.
Also see: Whatsapp Status for Birthday in English