The first birthday is the most precious day in the life of newborn babies and parents. Birthday is a special day in human life because its a day when a person celebrates the anniversary of his or her birth. You have to celebrate this day as a gift that God has given to you. And in the end, it's not the years in your life that count its life in your years.
Here you can get a collection of some 1st Birthday Wishes & Cute Baby Birthday Messages. You can share our baby birthday wishes collection on social media like Whatsapp, Facebook, and Instagram.
First Birthday Wishes Messages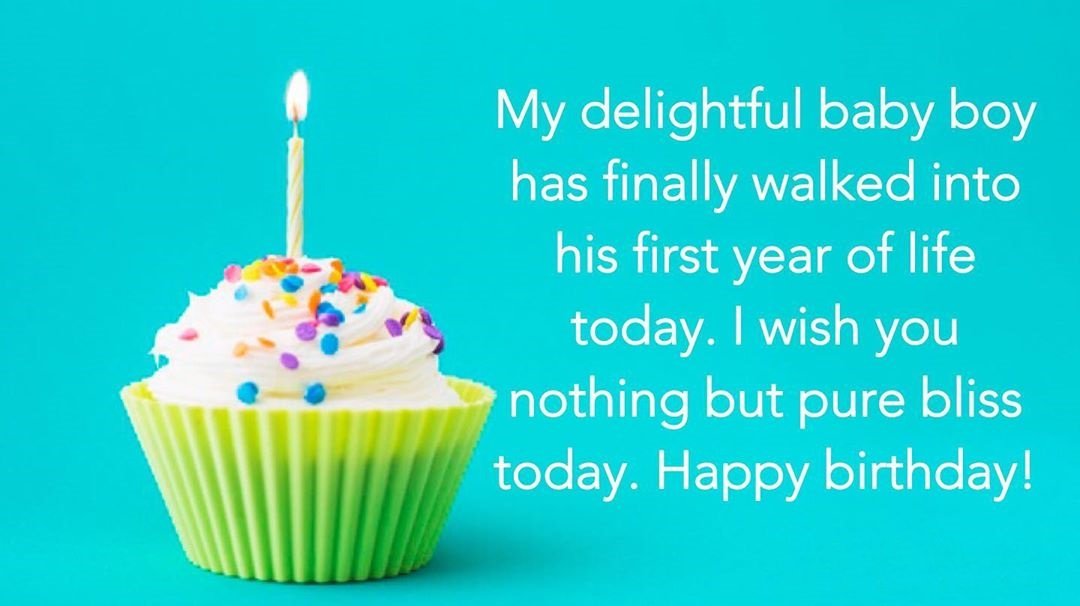 I didn't think you could get any cuter but now I see you enjoying your cake, I realize that you can. You just might be the cutest thing in the entire world.
Our first year with you has been the most special year of our lives. We continue to love you more and more every day.
Happy Birthday to our sweet baby girl. We couldn't ask for a more precious gift!
You are the family's little wonder. Today is your day to steal the thunder. Happy first birthday!
Rock-a-bye baby, in the treetop, my love for you grows and never will stop. Happy Birthday to you, sweet little one. Hoping your Birthday is love-filled and fun.
Well, little princess, your reign over the kingdom of our hearts has reached a full year.
1st Birthday Wishes for Baby Girl
Let's make a deal, baby girl. We'll spoil you rotten if you promise to stop growing up so fast!
To the dear Birthday Baby: When you came into this world you made everyone around you happier. We all gratefully look forward to another year of joy as we watch you grow.
Everyone says you have gone by my looks! Well, then you are definitely beautiful my little girl. Happy birthday my beautiful niece!
Baby girl, we could never give you a gift that is as great as what you have given to us. We are blessed to have such a beautiful daughter.
Pink lips, bright eyes and beautiful hair, you already look like a doll! My pretty one, you are going to grow up into a star. Happy 1st birthday!
My little darling, may every year of your life be as happy-go-lucky as your first one. Happy first birthday!
Happy 1st Birthday Kiddo! You won't remember much about this day down the road, but you can rest assured the cake was AWESOME!
1st Birthday Wishes for Baby Boy
Happy Birthday, Baby! You are 1 Years Old today! May you have many more birthdays and a lifetime of love, laughter, and happiness!
Hoping you have a great start in life, my precious, little darling. May it begin with your first birthday!
Baby girl, we could never give you a gift as great as the one you have given us. We are blessed to have a beautiful daughter.
Happy first birthday. I know you may be too young to remember this day but I want you know how much you are loved.
You may be just a toddler and may not really care, but we promise to celebrate your birthday with pomp and flair. Happy first birthday!
It's your birthday! May this be the first of many amazing birthdays for you! You are so beyond blessed to have such an incredible family and friends that love you to the moon and back!
The cutest selfies ever, are the ones taken with you. Happy first birthday.
1st Birthday Wishes For Children
Hope you get spoiled on your first birthday. You are an awesome kid and deserve the best things in your life. Enjoy your first special day little prince!
Who knew that one tiny little ball of sweetness (YOU) could improve the lives of so many? Happy Birthday to our little miracle.
Tiny hands and feet, tiny little coo's, tiny little smiles… ENORMOUS happiness for those who love you. Happy Birthday, Sweetie.
It is your big day today little boy! We wish you a very special birthday because you only turn one once.
I am so grateful each day for you. You are certainly one of God's greatest gifts. I pray that the coming year brings you countless and abundant blessings. Happy Birthday.
Happy first birthday! You are going to be a big boy, and we all look forward to seeing you continue to grow.
Happy first birthday to you. Have a rocking day today, and enjoy your cake and ice-cream.
Funny 1st Birthday Wishes and Jokes
You have a natural ability to make people smile and laugh. You could probably do stand up if you could keep your balance better.
I thank God you are my nephew, and you will have a blessed day today. Happy first birthday to you.
Just think: next time we celebrate your birthday, you'll be twice the age you are now.
Don't worry, I'll understand if you like the wrapping paper more than the gift I picked out for you.
You may not be feeling old, but if you were a dog, you would be a teenager by now. And you would probably know where to pee.
Don't feel too bad that you can't get your driver's license yet, you're already old enough to drive your parents crazy.
If you are feeling a little old today, just think of yourself as a newborn baby who happens to have 12 months of experience.
First Birthday Messages For Babies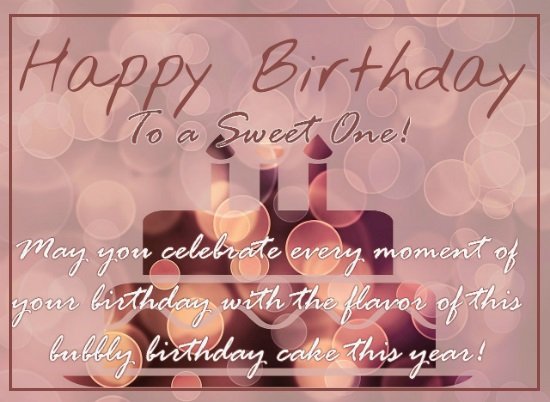 Your age will no longer be measured in days, weeks, or even months. You are one whole year old!
One year down, and many, many, many more to go.
Happy birthday to the cutest little one-year-old I know!
You're growing up fast. It wasn't too long ago that you were just learning how to crawl. Now look at you go.
You are one cool little kid. Happy first!
God loves you and knew you before you were even born. Happy first birthday!
Happy birthday to my one-year-old friend who is invited to come over and play with me any time.
You are a one-of-a-kind one-year-old!
Just one year ago God reached down and blessed us with a beautiful daughter. We thank Him every day for our special gift.
May your first year be the first of many more filled with just as much love and family.♥
Happy Birthday to a darling little angel. You have blessed the hearts of so many during your short time with us, we know you'll touch so many more to come.
You are our family's sweetest one and the world's best one-year-old son. Wish you a very happy birthday, my boy!
Please Share if you Like it. Having any special Message / Quote / Status / Shayari to be included in our list? Just drop a comment below.